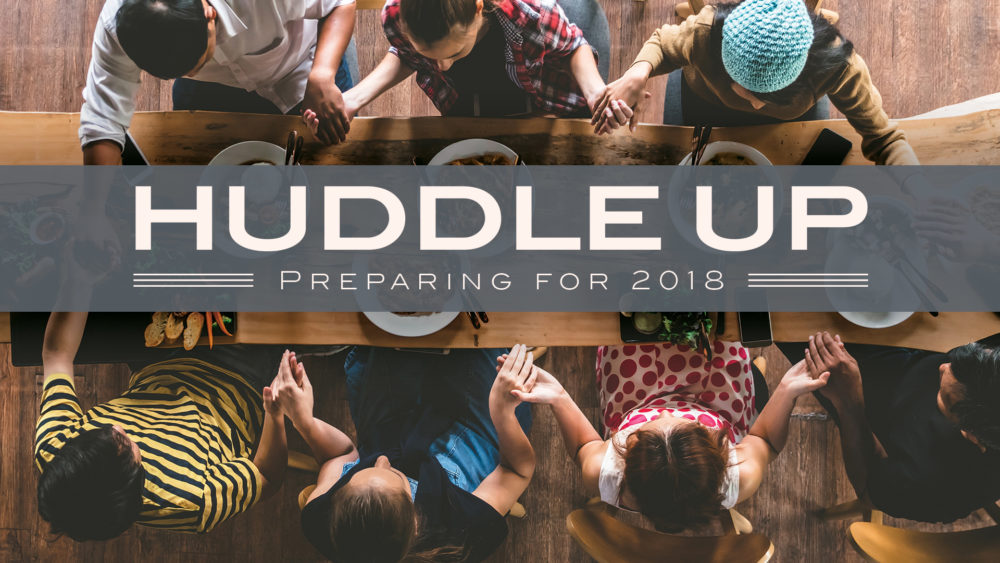 From Series: "Huddle Up"
In this "family discussion" at the start of 2018, we look together at the landscape of our culture in light of biblical truths. We'll pursue a deeper understanding of prayer, our best recourse in times like these—how we should approach God, and why it is a critical practice for believers.
More From "Huddle Up"